what happens next?
So, you know you want or need a lawyer for your matter or had your consultation and are ready to move forward with us.
Here is what you can expect in addition to great service and relevant legal counsel.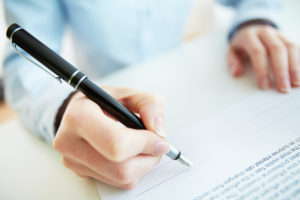 1. retainer agreement
In order to engage our services, all clients are asked to sign a written retainer agreement pursuant to court requirements. This agreement will identify the client, the scope of the work, and the retainer amount to be paid, as well as fees or rates going forward and payment terms.
The retainer amount will be a sum of money to be paid in advance which will be applied to your bills for legal fees (or returned to the extent not used) as well as an additional amount to pay for out-of-pocket disbursements such as court or other filing fees, court reporters, and other expenses that might arise.
2. legal fees
Legal fees are based on the type and scope of work involved. Some matters can be handled for a flat fee. Other matters, including all matters involving litigation, are billed at an hourly rate. Legal fees are accrued based on the attorney's time, including but not limited to drafting, reviewing documents from the client, opposing counsel and others, legal research, negotiations, court appearances, depositions, and legal advice whether given orally or in writing, in person, by phone, by video conference or other means and media. Where possible, Mr. Nogee may offer suggestions for things you may be able to do yourself as a way to keep costs down if you choose to do them.
We understand that nobody wants to be surprised by large legal bills so we render our bills monthly for legal fees and disbursements incurred during the preceding month. If the matter involves litigation or other formal dispute resolution, whether in court, arbitration, mediation or similar forum, it should be understood that some months may be quiet and others may require intensive efforts. This means the client needs to be prepared for statements to be larger in some months than others and budget accordingly.
3. litigation
In engaging us or any attorney for a matter that involves a legal dispute, it is important to assume that the matter will go all the way to trial, even though there may be opportunities to resolve it earlier. Litigation should not be taken lightly and it is unwise to believe the case will be settled quickly just because a demand letter is sent or a lawsuit is filed.
4. payment
Bills are sent out at the beginning of every month covering the previous month and show any past due amounts. Payment is expected within 30 days unless other arrangements have been made in advance. We accept payment by check, cash, credit card and electronic transfers.
If the money on account for retainer and disbursements has been exhausted, you will be asked to replenish those initial amounts in addition to paying the current statement.
If at any time there are questions about your bill or issues regarding your ability to pay your bill on time, please let us know as soon as possible so other terms can be worked out.
5. contact
Most matters can be handled by e-mail or over the telephone. Mr. Nogee is also available to meet in person if necessary. Mr. Nogee and his office staff firmly believe that a well-informed client is of the utmost importance in maintaining a good client-attorney relationship and with understanding of the matter, strategies and results being pursued. Therefore, we aim to keep clients apprised of any developments and request that clients do the same in return.
In addition, if for any reason you need to meet with Mr. Nogee and cannot come to him, he will go to you at no extra charge if you live in Nassau or Suffolk County, Queens, Brooklyn or Manhattan.
Yes! He will make a house call.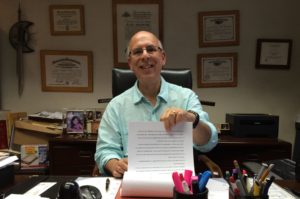 6. trust
While no lawyer can guarantee a specific result or successful outcome, we truly value your business and your trust. We understand how important your matter is to you and, therefore, your matter, large or small, is very important to us.